Great profit franchise opportunity
Over recent years the product sector has gained the critical mass and momentum it needs and has now "come of age". With 2 basic sides to the market, DIY and professional fit, Wonderlawn are perfectly placed to thrive.
As an installation company dealing in the premium end of the market, you'll be dealing with enthusiastic customers who understand a value proposition, avoiding the "middle ground" where the only reason to purchase is price, driving down profit and ultimately restricting growth
One fitting team can install four average sized lawns per week and the illustration opposite shows realistic projections as your business grows.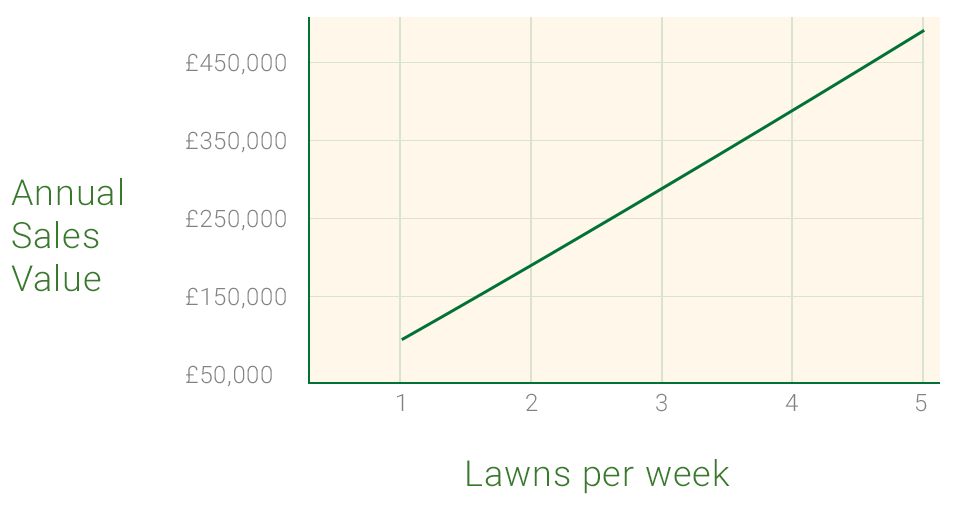 This graph is based on average sized lawns of 45m² with a sales price of £60 per m².
Important factors for the development of your franchise business:
The move away from 'DIY' to 'GSI" – Get someone in.

Lawns with poor quality sunlight.

Lawns with poor drainage.

Dual home ownership where homeowners spend months overseas.

Areas that are difficult to access to mow, or are simply too large.

Areas of too heavy foot traffic wearing unsightly pathways.

Homeowners who suffer from allergies or pollen count.

Homeowners who do not garden.

Homeowners who are disabled or ageing.

Schools needing low maintenance and clean play areas.

Residential areas with water shortages – the threat of global warming.

Nurseries needing low maintenance and clean play areas.

Commercial area's and applications.

Local Landscape architects specifying artificial grass.

Local landscape gardeners.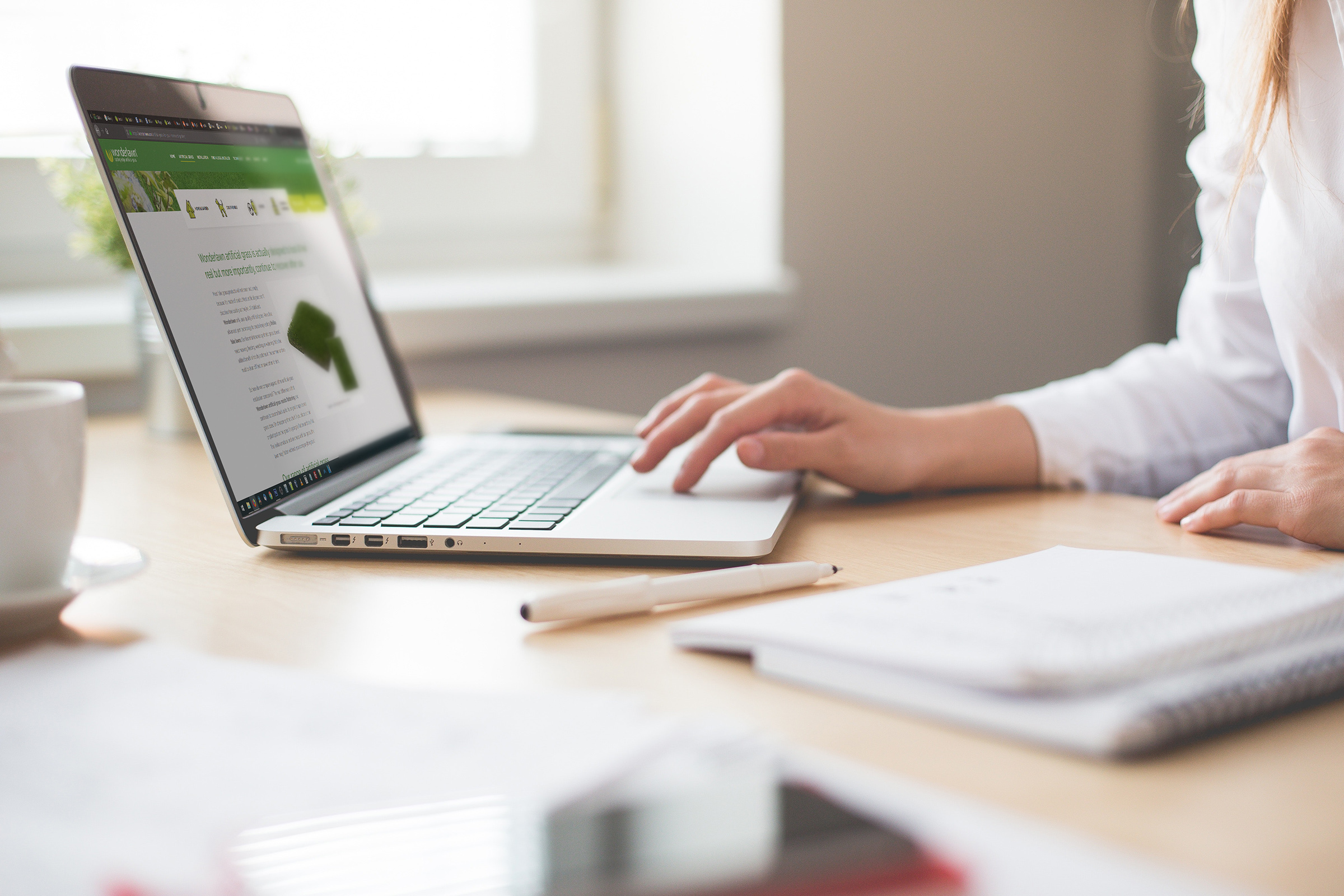 One of the real advantages of a Wonderlawn franchise business are the generous regions we award our new franchisees.
We will only ever have 48 regions across the UK split by a simple postcode system.
You not only get your exclusive region, but you also any sales generated from the national website within your postcode areas.
Should you feel you wish to expand your new business you are welcome to purchase further regions (if available) as you grow.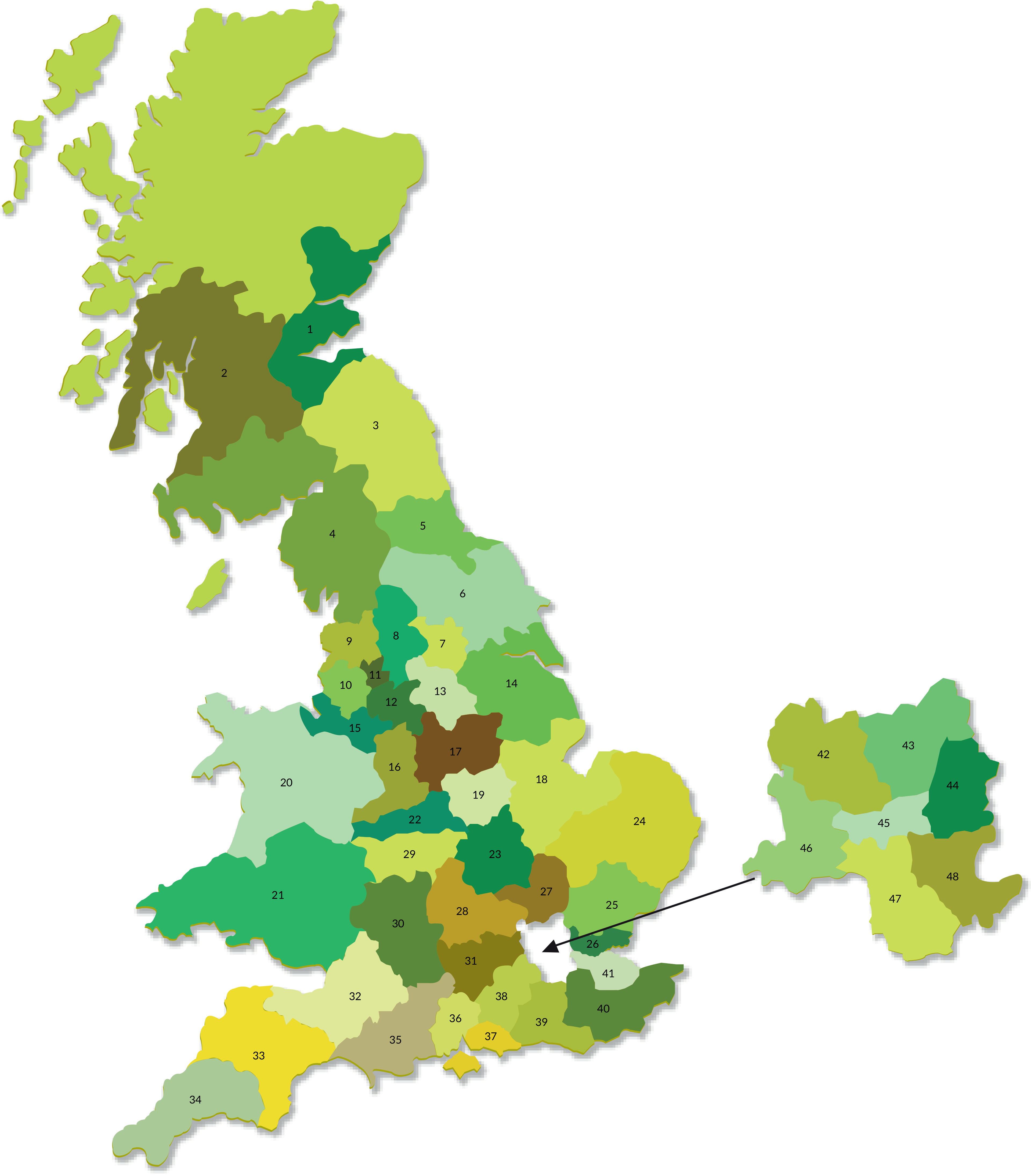 The Wonderlawn franchise business pack
When your franchise makes money – we make money, its that simple.
To make sure this happens we supply everything your franchise business needs to sell and install artificial grass.
Including all of the items to the right: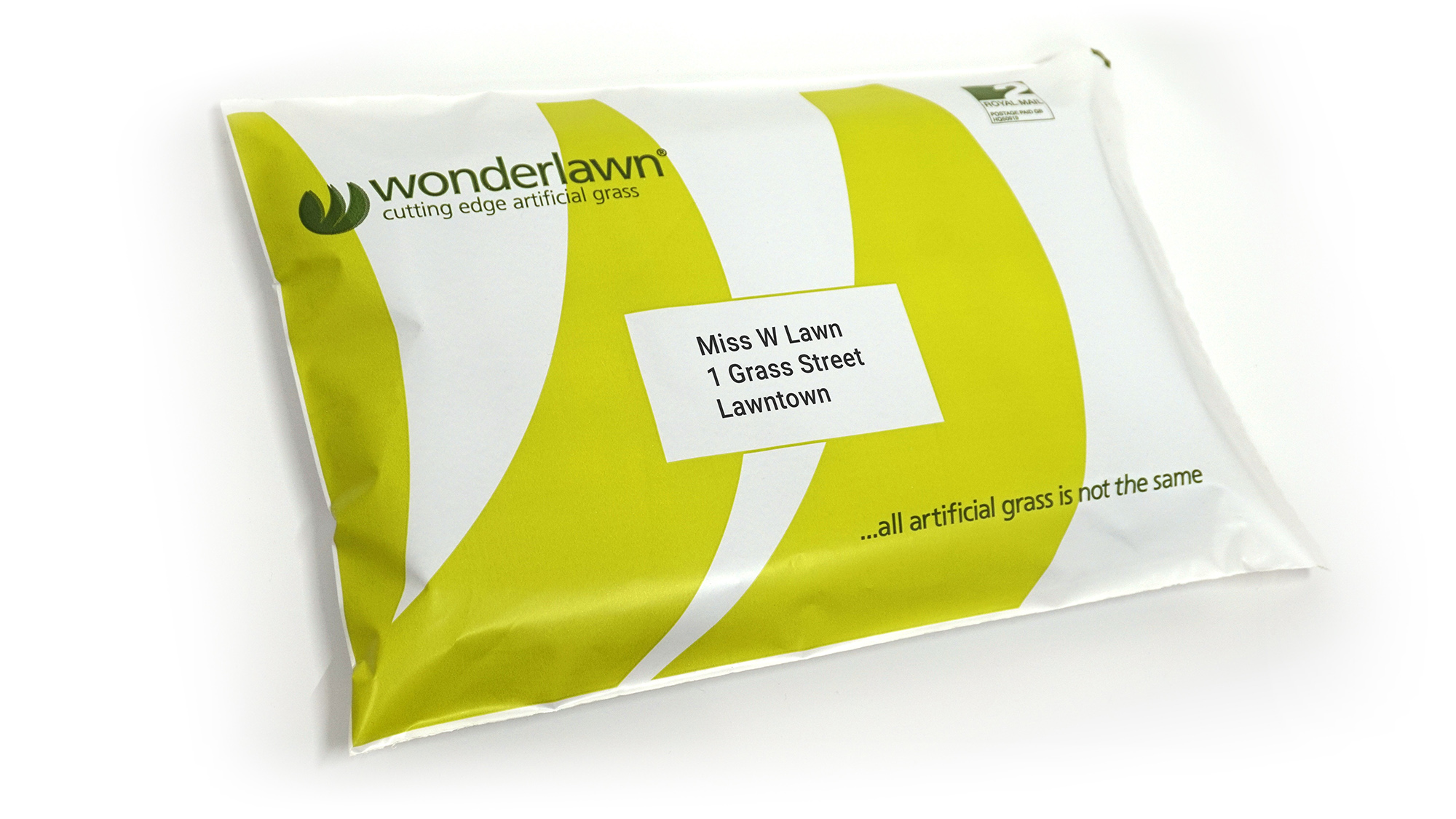 Dedicated area of between 400,000 and 600,000 homes

Dedicated and Managed Social Media Pages

Initial leads generated from head office

Unique Wonderlawn Power Brush

Sand spreader, Rakes and Tools

Full Installation training
Interested in buying a franchise business?
If this is the franchise business opportunity you have been looking for then don't delay.
With a limited number of franchise regions available this is your chance to be part of something very special.