HIGHLIGHTED FRANCHISE LOCATIONS
We have a variety of franchise business locations across the UK
Below is our split of locations across the UK: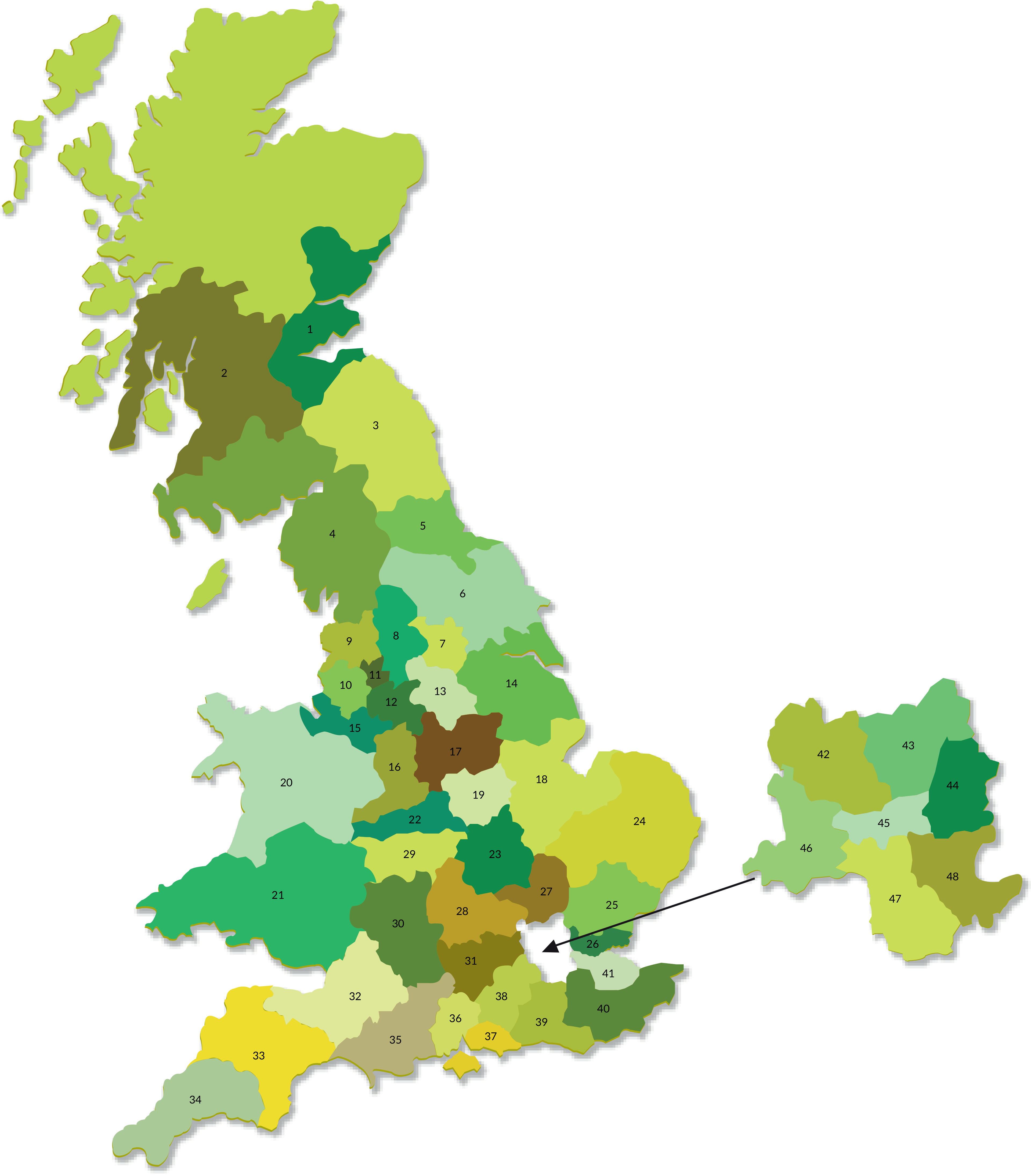 Wonderlawn franchise locations
One of the real advantages of a Wonderlawn franchise is the generous regions we award our new franchisees.
We will only ever have 48 regions across the UK split by a simple postcode system.
You not only get your exclusive region, but also any sales generated from the national office within your postcode areas.
Should you feel you wish to expand your new business, you are welcome to purchase further regions (if available) as you grow.
Existing franchise businesses have done this, with great success.

Following a tried and tested marketing strategy we will help create an unbeatable, locally based business, that grows and develops year on year.